Course Design as a STEM Professor or Outreach Professional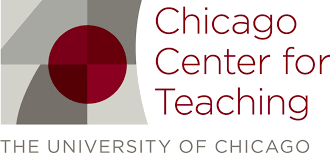 The ability to design courses and lectures is critical for careers at colleges, museums, and professional outreach settings. myCHOICE is excited to partner with the Chicago Center for Teaching to help you translate the depths of your PhD knowledge into practical courses that engage, inspire, and promote active learning in the classroom. This Mini-Course is composed of four sections, which include:
Introduction and modeling of active teaching strategies that promote student learning
Developing learning objectives to guide course and syllabus design
Building a knowledge of assessment strategies to determine if students are meeting course goals
Implementation of teaching strategies learned during the mini course through microteaching
Upon completion of this Mini-Course, students will be able to prepare course materials as well as gain feedback from course instructors and peers on teaching styles used in the classroom.
**Course capacity: 15
Course fee: $10
**Please note: Course capacity is full and any new registrants will now be waitlisted.
Dates & Times
Thursdays February 7th, 14th, 21st, & 28th | 3:30 PM — 5:30 PM
Instructors
Kiki Zissimopoulos, PhD, Director for Initiatives in STEM Teaching and Learning, Chicago Center for Teaching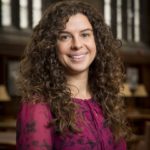 Kiki directs efforts that support STEM teaching and learning at the University of Chicago. She collaborates regularly with STEM departments and divisions to develop and implement programming including year-long trainings for graduate student instructors, professional development workshops for faculty, and classroom observations and mentor training across all levels. She collaborates and contributes regularly to programming offered through myCHOICE and the BSD Postdoctoral Association and consults on teaching and learning related aspects of select core courses. Kiki also teaches an undergraduate course through the Institute for Molecular Engineering.
Katharine Harris, PhD, Postdoctoral Research Fellow, Chicago Center for Teaching Intern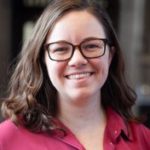 Katharine is a Postdoctoral Research Fellow in the Department of Medicine. There, she works with Dr. Eugene Chang to investigate host-microbe communication in the context of the intestinal microbiome. Katharine received her PhD in Molecular Virology and Microbiology from the University of Pittsburgh in 2015 where she was a TA for courses in the graduate and medical school. Katharine recently taught a course entitled 'Citizen Science' for Bard College and enjoys thinking about ways to be an effective STEM educator.
Matthew Eckwahl, PhD, Postdoctoral Research Fellow, Chicago Center for Teaching Intern

Matt is a postdoctoral researcher in the Department of Biochemistry & Molecular Biology. His research focuses on examining the functional relevance of RNA chemical modifications for the viral lifecycle. Matt received his PhD in Cell Biology from Yale University, where he was a TA for multiple biology courses at both the graduate and undergraduate level. In addition to teaching, Matt is passionate about science outreach and co-led a summer STEM program for New Haven elementary students. As a CCT Intern, he looks forward to working with graduate students and postdocs to develop effective teaching strategies.