Strategies and Processes of Negotiation
.
This course will be an introduction to the science and art of negotiations. Students will develop a systematic approach to negotiation that is founded in psychological theory and will harness their own unique negotiation style derived from insights during in-class negotiation exercises. Over three days, the course will build cumulatively from seemingly simple single issue negotiations to more complex negotiations which involve multiple issues, multiple parties, and enduring relationships between parties. Participants will use in-class experiences to hone their negotiations skills, to learn about common mistakes people make and how to correct them, and to cultivate negotiation strategies which are appropriately systematic as well as flexible. The course will be comprised of lectures, negotiation exercises, and discussion, and will require student preparation prior to in-class exercises. The course will finish with a practice job negotiation.
Course capacity: 30
Course fee: $10
Dates & Times
Thursday March 21st, Tuesday March 26th, & Thursday March 28th | 5:00 PM — 8:00 PM
Session Descriptions
Negotiations
This session will go through the basic psychological theory underlying distributive and single-issue negotiations, including common biases and heuristics that people typically encounter. We'll discuss how and why these biases emerge, as well as how to utilize them to maximize personal gains in single issue, two-party negotiations.
Creation of Value
This session will focus on integrative, multi-issue negotiations. In integrative negotiations, cooperation between parties can produce value which enables both parties obtain favorable outcomes. We will discuss the differences between value claiming versus value creating, as well as strategies for effectively discerning your negotiation partners' interests. We'll reflect on our default negotiation styles and develop tactics to become more flexible negotiators.
Long-term Relationships, Multi-party Negotiations, and the Sociocultural Intangibles
This session will cover negotiations in the context of long-term relationships, exploring how continued involvement with an opposing party both generates opportunities for value creation as well as limits negotiation tactics. We'll also learn how to navigate negotiations with multiple parties who have competing interests, and we'll talk about how to deal with sociocultural intangibles, such as gender, cultural norms, and nonverbal cues, which can influence negotiation outcomes.
Instructor
Emily W. Easton, Ph.D., Associate Director of Graduate Administrative Services in UChicagoGRAD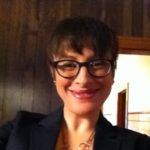 Emily Easton began educating trainees on negotiations in 2009. Since then, she has hosted presentations at the University of Illinois at Chicago, the Gamma Phi Omega National Conference, the Hispanic Alliance for Career Enhancement, and the University of Chicago. Emily holds a M.A. and B.A. from the University of Chicago and a Ph.D. in communication and media studies from the University of Illinois at Chicago.