Perfecting Your Pitch Presentation
.
Many scientists dread speaking in public! Sooner or later, we all have to do it…from interviews to conferences, poster presentations and more. This two-part workshop is designed for scientists who are interested in putting their best foot forward in various planned & un-planned speaking environments. Participants who complete the workshop can expect to speak with greater confidence, respond to others with comfort and clarity, and listen with purpose. Through workshop exercises, videotaped presentations, and detailed written critique provided by workshop instructors, participants will learn to:
Maintain focus and concentration
Respond imaginatively and expressively to various circumstances
Connect to audiences of various sizes
Provide helpful presentation critique to colleagues
Course capacity: 16**
Course fee: $10
****Please note: Course capacity is full and any new registrants will now be waitlisted.
Dates & Times
Tuesday March 12th & Tuesday March 19th | 5:00 PM — 7:00 PM
Instructors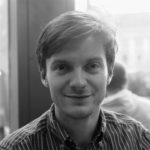 James Dolan, PhD, Postdoctoral Researcher at Argonne National Laboratory
James Dolan is a postdoctoral researcher at the Institute for Molecular Engineering, Argonne National Laboratory and the University of Chicago, where he works on reconfigurable optical materials. Originally from Edinburgh, Scotland, James completed his PhD in soft matter physics and nanophotonics between 2012 and 2016 at the University of Cambridge, during which time he taught freshman and sophomore engineers at Trinity College—Isaac Newton's old college—and supervised graduate physicists at the Cavendish Laboratory. Before Cambridge, James graduated with a master's degree in engineering from the University of Oxford, and before that spent his gap year working at the world's oldest harmonica factory in Germany.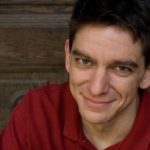 Tim Soszko, Writer, Performer, and Instructor at the Revival
Tim Soszko is a writer, performer, and instructor who teaches at The Revival, Second City, Columbia College,and other organizations. Last year, Tim taught improv workshops to more than 100 clients in four Western European countries over a ten-day period. Tim writes and performs with The Cupid Players, Bri-Ko, and (with Micah Philbrook) The Tim & Micah Project.