This workshop is useful to grad students or postdocs interested in regulatory affairs and a variety of other careers. For instance, learning the clinical development process and regulatory milestones could be very useful to trainees interested in medical science liaison careers. Knowledge of how the regulatory filings affect patent and marketing exclusivity is helpful for trainees interested in consulting, patent law or technology transfer and commercialization.
Introduction to U.S. Regulatory Affairs

…
This workshop will help you gain a better understanding of regulatory affairs, including an overview of the FDA, the drug review and approval process, regulated devices and in vitro diagnostic products, and career paths in regulatory affairs.
Course Capacity: 30
Course Fee: $15
Dates & Times
Saturday, October 26th, 9 am – 4 pm
Sunday, October 27th, 9 am – 4 pm
Agenda
Day One

Transitioning to a Career in Regulatory Affairs
An Overview of the FDA, including Food & Drug Law
The Drug Review and Approval Process
Medical Devices
In vitro diagnostics (IVDs)
Day one will conclude with an evening panel discussion and reception with members of the Chicago Chapter of the Regulatory Affairs Professional Society.
Day Two

Expedited pathways for drugs and biologics
The OTC Regulatory Environment
Generics
Biosimilars
Regenerative medicine and the future
…


Instructors

Linda Bowen, MSc, RAC, FRAPS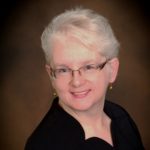 Linda has 36 years-experience in the BioPharma Industry, of which 26 years have been spent in regulatory affairs. She is Head of Regulatory Policy and Intelligence at Seattle Genetics and Assistant Professor in the Temple University RAQA graduate program. She attained Regulatory Affairs Certification (RAC) for the US, Canada and Europe and was an inductee to the 2011 Class of RAPS Fellows. Linda was honored with the Drug Information Association (DIA) 2012 and 2019 Excellence in Volunteer Leadership Award. She is a past two-term member of the RAPS Board of Directors and outgoing Chair of the NJ/NY RAPS Chapter. She chairs the DIA Regulatory Affairs Community and is founder of the DIA Regulatory Intelligence Working Group. She has sat on the planning committee for multiple DIA and RAPS Conferences and was Program Chair for the 2019 RAPS Annual Convergence.
…
Carol Cooper, MS, RAC, IM (ASCP), RM (AAM)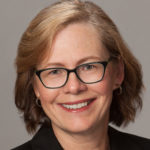 Carol Cooper holds a BS in medical microbiology and immunology from the University of Wisconsin-Madison and a masters in Pharmacy from Temple University in RAQA. She has the US-RAC and has been an active member of RAPS serving as board member, Chicago chapter lead and member of the RAC exam committee. She is also active in ACRP. She is a registered microbiologist in the device and pharma industries and holds the ASCP in immunology and microbiology.
…
The mini-course has helped to better prepare me for a transition to a career in life sciences consulting by giving me a better understanding of the regulatory space and teaching me how to uncover information I may need from the vast array of government databases available.