Unleashing Your Power as a Scientist: How to Make an Impact from Campus to Congress, in your Community and Corporate America
This practical, hands-on, skill-building workshop begins with a presentation on opportunities and how to overcome challenges facing scientists who want to engage in the broader community outside their scientific specialty.
In the presentation, participants will learn:
Why it's essential to "connect before you communicate" and how to do it with authenticity and impact
Rhetorical tools to distill descriptions of your research and demonstrate its real-world impact without dumbing it down
Keys to mutually beneficial relationship-building with key stakeholders, including potential employers and policymakers who can have a significant impact on research funding
In the accompanying skill-building workshop, participants will practice:
Bringing their research topic to transform/develop/shape for a general or specific audience
Developing and delivering concise, accessible, results-focused written and oral descriptions of their work using tools taught in the presentation
Tightening the descriptions through two personal feedback rounds that can be conducted anonymously without identifying each individual participant's work, if preferred.
…
Course Capacity: 25
Course Fee: $15
Date: Saturday, November 9th: 10 am – 4 pm
..


Instructor

Mark Bayer
President, Bayer Strategic Consulting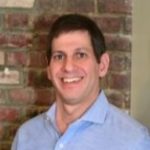 Mark graduated magna cum laude from Cornell University where he was named to the Phi Beta Kappa honor society. Mark received his graduate school training at Harvard University's John F. Kennedy School of Government, graduating with a Master in Public Policy and a concentration in Business and Government Policy. Mark began his professional career in the Capitol Hill office of then-U.S. Congressman, now U.S. Senator, Ed Markey. Mark was responsible for a variety of legislative issues, including foreign policy, defense, international trade and human rights. Now, Mark helps scientists, engineers, and technical professionals and organizations achieve their policy goals in Congress with custom-crafted government relations and true-to-life training services.