Dealing with the Elephant in the Room: How to Professionally Handle Difficult Situations
How do you manage conflict in a way that strengthens morale and improves relationships with your colleagues and superiors? By taking this workshop, you will gain skills to manage internal responses to conflict, discuss how communication can lead to conflict, and what the impact of unresolved conflict can be on relationship.
This workshop will focus on a customized paradigm scenario tailored to the typical disputes seen within the workplace, especially those encountered by graduate students and postdocs in the sciences. This workshop is highly interactive, giving participants a chance to practice and engage with skills and scenarios.
Participants are also given tools to plan and prepare to have a difficult conversation. This section focuses on strategies to manage internal responses to conflictual dialogue, preparing language and approaches to frame and carry out the conversation in a productive matter, and approaches to de-escalate when necessary.
Course Capacity: 24
Course Fee: $15
Date & Time
Saturday March 7th, 9:00 am – 4:00 pm
Instructor
Pari Karim, Training Director, Chicago Center for Conflict Resolution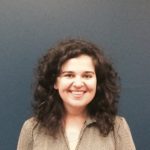 Pari Karim manages numerous training programs, including CCR's 40-Hour Mediation Skills Training. Since 2008, Pari has been a volunteer mediator and trainer at CCR. She received her J.D. from Chicago-Kent College of Law in 2010, earning a certificate in Labor and Employment Law. Additionally, she earned a Bachelor of Arts Degree in History from the University of Texas at Austin in 2006. Prior to her current position, Pari served as the Assistant Director of Mediation Services, providing support and supervision to CCR's vast pool of volunteer mediators. She mediates frequently in all of CCR's programs and also provides facilitation services. Pari is also Adjunct Faculty at the Chicago School of Professional Psychology. Her interest in ADR comes from a belief that the people experiencing the conflict are those best able to resolve the conflict.
…
*Note, if you are unable to register through the GRADGargoyle/Symplicity system, please email us and we will register you for the course.