myCHOICE BSD Alumni Career Forum



Saturday September 21st, 2019
The 6th annual myCHOICE BSD Alumni Career Forum will give graduate students and postdocs the opportunity to connect with alumni in one-on-one, small group, and panel discussion settings. Alumni will provide advice about and insight into the process of translating a PhD from UChicago into a number of careers. There will be multiple forums for questions, informal conversation, and feedback.

Registration
To register, please log in to

GRAD Gargoyle > Events > GRAD Events > Find "myCHOICE BSD Alumni Career Forum" and RSVP.
…
Participating Alumni


…
Schedule
9:00 – 9:30 AM: On-Site Registration, Check-In, and Light Breakfast
9:30 – 9:50 AM: Welcome
9:50 – 11:00 AM: What It Takes to Make a Successful Career Transition–This panel will present perspectives from recent PhD alumni on how to successfully transition from the academic environment into multiple fields, including biotech research, business/entrepreneurship, and scientific communications.
11:10 AM – 12:20 PM: What Employers Seek–You have all the skills and experience to be successful in industry, nonprofit, and government settings. Nevertheless, how can you make your case to employers? Panelists from diverse fields with experience hiring advanced degree candidates (students and postdocs) will discuss (1) resume and interview preparation tips, (2) networking tips, and (3) how you can market the skills that you have and get the ones you need to succeed.
12:30 PM – 1:45 PM: "Networking Your Way Into…" Lunch–Themed lunch tables will provide an informal setting for group discussion with alumni who will offer their suggestions for how to get into their specific field.
2:00 – 3:40 PM: One-on-one informational interviews with BSD Alumni–Registered attendees will be contacted to sign up for slots with alumni from a broad variety of career paths including industry science, biotech analysis, computational biology, policy, regulatory affairs, scientific communications, medical writing, and more…
.


Alumni Biosketches
Gail Farfel, PhD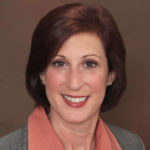 ('93, Neuropsychopharmacology)
Chief Development Officer at Zoogenix
Moderator: What Employers Seek
Dr. Farfel serves as executive vice president and chief development officer of Zogenix, Inc., a biopharmaceutical company in Emeryville, California, overseeing development and registration of the company's portfolio assets. The lead asset ZX008 (fenfluramine) was awarded the Food and Drug Administration's Breakthrough Therapy Designation for treatment of Dravet syndrome, an intractable form of juvenile epilepsy. She is a founding member of CNS Summit and Epilepsy Research Roundtable. Formerly, she was chief development officer at Marinus Pharmaceuticals, and vice president, neuroscience at Novartis Pharmaceuticals. She enjoys skiing, gardening, and hiking with her dogs.
…
Crista Brawley, PhD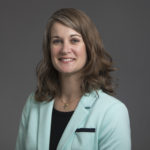 ('10, Postdoc-Medicine)
Associate Vice President at Rush Medical Center
Panelist: What Employers Seek
Dr. Brawley is the associate vice president of research regulatory operations at Rush University Medical
Center, overseeing clinical, translational, and basic research regulatory operations. Brawley joined Rush
in August of 2014 as director of the Rush University Cancer Center Clinical Trials Office, and she was promoted to associate vice president in May of 2018. She has over 10 years of progressive experience as a director of research administration for a large medical department, a director of business operations for a Transplant Center, and principal investigator of several grants as a cell biologist and biophysicist. Brawley obtained her PhD from The Johns Hopkins University School of Medicine in 2007 in the umbrella program of Biochemistry, Cellular, and Molecular Biology. Her thesis was in stem cell research where she has a first author Science paper. Brawley has a passion for clinical research, and she been a clinical research participant in multiple studies over her lifetime.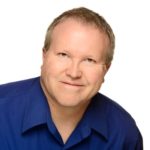 Robert Lersch, PhD ('91, Molecular Genetics)
Principal at Lersch Global Communications
Panelist: What Employers Seek
Dr. Lersch was a postdoctoral researcher at the University of California, Berkeley and Lawrence Berkeley National Lab. In 2004, Lersch became a contracted Amgen medical writer. He joined Sanofi Pasteur in 2007, eventually managing global pertussis and meningitis vaccine publications from a Swiftwater, PA cubicle. In 2015, Synageva hired him to manage their publications. In six weeks as employee #319, Synageva merged with Alexion, the largest biotech deal in Massachusetts history ($8.3B). Dr. Lersch left Alexion in late 2015 with a severance/out-placement package, and in 2017 he formed Lersch Global Communications, now an old man with a brand.
…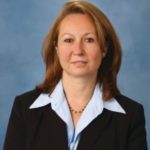 Klara Abravaya, PhD ('88, Biochemistry & Molecular Biology)
Senior Director of R&D at Abbott Molecular
Panelist: What Employers Seek
Dr.Abravaya received her PhD from the University of Chicago, Department of Molecular Genetics and Cell Biology. Her work was on transcriptional regulation working with Dr. Lucia Rothman-Denes. She then joined the lab of Dr. Richard Morimoto at Northwestern University as a postdoctoral fellow to study the regulation of heat shock (stress) genes. Currently, Abravaya leads the research and discovery organization for Abbott Molecular and is responsible for the development of molecular diagnostics test for oncology and infectious diseases. Her team consists of approximately 100 scientists and statisticians responsible for the design, research, development, transfer to manufacturing, Food and Drug Administration approval, and market release of molecular products. Her team is also engaged in the development of Companion Diagnostics oncology tests in collaboration with pharma partners for selection of patients for personalized treatments.
…
Ryan Mastro, PhD ('06, Neurobiology)
Senior Vice President, Syngenta
Panelist: What Employees Seek
Dr. Mastro has over a decade of experience in data and analytics within a strategic business context. Mastro earned his bachelor of arts in neuroscience from Yale University and PhD in neurobiology from the University of Chicago. He then transitioned to Healthcare consulting where he honed his analytical skills and the application of data and statistical modeling toward strategic business decision making. Currently, Mastro is senior vice president, global data and analytics for Syngenta. Prior to joining Syngenta, he held senior leadership roles over data and analytics business units at United Healthcare and CVS Caremark.
…
Karyl Kopaskie, PhD
('14, Microbiology)
Senior Director at SG2
Moderator: What It Takes to Make a Successful Career Transition
Dr. Kopaskie is senior director of Sg2's women's health and pediatrics team where she develops future-focused healthcare strategy for hospitals and healthcare organizations across the country. As a thought leader of future women's health and pediatrics care delivery, Kopaskie challenges Sg2's clients to develop evidence-based and data-driven plans for women's health and pediatric programs. She has also developed innovative forecasting methodology for healthcare utilization. Previously, Kopaskie was a Chicago Innovation Mentor fellow with Inspirotec, developing an indoor allergen detector for patients with asthma and other respiratory diseases. Kopaskie earned her doctorate studying Yersinia species under the mentorship of Dr. Olaf Schneewind at the University of Chicago.
…
…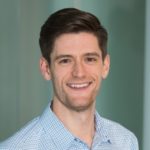 John Leonard, PhD
('18, Postdoc-Immunology)
Scientist at 3T Biosciences
Panelist: What It Takes to Make a Successful Career Transition
Dr. Leonard is a Scientist at 3T Biosciences, an early-stage biotech startup in the San Francisco Bay Area
developing T cell-based therapies for cancer. Prior to his current role, Leonard received his PhD in biochemistry from University of California, San Francisco and completed a postdoc in Erin Adams' lab at the University of Chicago, where he studied the mechanisms by which regulatory T cells discriminate self from non-self. During his time at UChicago, Leonard was also involved with myCHOICE, the Postdoc Association, and the Innovation Fund Associates program.
…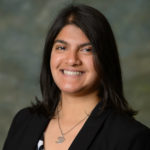 Sapana Vora, PhD
('14, Cancer Biology)
Deputy Team Chief, Biosecurity Engagement Program at U.S. Department of State
Panelist: What It Takes to Make a Successful Career Transition
Dr. Vora joined the U.S. Department of State's Biosecurity Engagement Program (BEP) in the Office of Cooperative Threat Reduction (CTR) as a AAAS Science & Technology Policy Fellow in 2015. BEP's mission is to reduce the threat of state and non-state actors acquiring, developing, or deploying biological weapons against the U.S. As BEP's Deputy Team Chief, Vora oversees BEP's budget, helps shape CTR programmatic and policy strategies, and works closely with the White House and U.S.interagency. Prior to joining BEP, she worked at the National Academy of Science. She holds a PhD in cancer biology from the University of Chicago and a bachelor of science in biology from the University of North Carolina at Chapel Hill.
...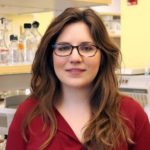 Marianna Johnson, PhD ('17, Molecular Metabolism and Nutrition)
Senior Medical Writer at Capgemini Invent
Panelist: What It Takes to Make a Successful Career Transition
Dr. Johnson is a senior medical writer at Capgemini Invent, a consulting company focused on digital
innovation. She has a diverse background in biomedical science, science communication, and content
strategy. Beginning her science writing career as an intern in the myCHOICE program, she has gone on to
receive accolades in disease education including a Telly Award and a Communicator Award. Johnson received a doctorate in molecular metabolism in 2017 and a masters in translational science in 2016; both from the University of Chicago. She also holds a bachelor of science in chemistry from Kalamazoo College.
Sahar Mozaffari, PhD ('18, Human Genetics)
Computational Biologist at 23andMe
Panelist: What It Takes to Make a Successful Career Transition
…
Dr. Mozaffari is a computational biologist in therapeutics at 23andMe. She works on analyzing functional genomic data, especially gene expression, to annotate large genomic studies. In 2013, Mozaffari graduated with a bachelor's of artsin molecular cell biology with an emphasis in developmental genetics from the University of California at Berkeley. She received her PhD from the University of Chicago in 2018 working in the lab of Carole Ober, PhD. Mozaffari's graduate work focused on understanding parent of origin effects and imprinted genes through a genome-wide association study and expression studies in the Hutterites, a founder population of European descent.
…
Andrei Anghel, PhD ('18, Cell and Molecular Biology)
Consultant at Corsica Life Sciences
…
Dr. Anghel is currently a consultant with Corsica Life Sciences, where he specializes in market access and commercial strategy in the biotech and pharmaceutical sector. Most of his work has centered on oncology, immunology,and analgesia. Prior to consulting, Anghel spent a decade in biomedical research, where he worked in the areas of diabetes, ophthalmology,and oncology. His PhD research was centered on defining the molecular function of a human gene linked to glaucoma. Anghel holds master'sand PhD degrees in cell and molecular biology from The University of Chicago and a bachelor's of arts Summa cum Laude in molecular and cell biology from Harvard University.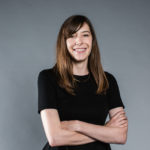 Cristianne Frazier, PhD ('11, Neurobiology)
Assistant Director, Technology Commercialization at The University of Chicago's Polsky Center
…
Dr. Frazier is an assistant director for technology commercialization at the Polsky Center. She works with faculty to identify, evaluate, market, and license technologies arising from research at the University of Chicago. She manages a broad invention portfolio from life sciences disciplines, including neuroscience, biochemistry, and molecular biology. Before joining the Technology Commercialization team, Frazier was a scientific editor for the journal Cell Metabolism and promotions director for WHPK 88.5 FM, a local community radio station. Frazier holds a bachelor of science in zoology from the University of Wisconsin-Madison and a PhD in neurobiology from the University of Chicago.
…
Ben Marcus, PhD ('16, Neurobiology)
Account Supervisor at CG Life
…
Dr. Marcus received his PhD in neuroscience at the University of Chicago in 2016. While in school, he developed a passion for science communication, which led him to teach science to middle-schoolers, speak about the science of addiction to addiction counselors, and write for and edit Science Unsealed, the blog for the Illinois Science Council, a nonprofit that inspires adults to indulge in their scientific curiosity. He started his marketing career at HDMZ, where he got his feet wet in the likes of science writing and media relations. Now, he's at CG Life, spreading stories about cutting-edge biotechnology to everyone involved in the pursuit of advancing research and healthcare.
…
Kalidasan Thambiayya, PhD ('16, Postdoc-Medicine)
Medical Science Liaison at Sage Therapeutics
…
Dr. Thambiayya is a subject matter expert in the central nervous system and respiratory diseases. He received his PhD in bioengineering from the University of Pittsburgh and conducted his postdoctoral training at the University of Chicago. Thambiayya works in the pharmaceutical industry as a medical science liaison.
…
Paul Mungai, PhD ('12, Cell and Molecular Physiology)
Foreign Affairs Officer at the US Department of State
…
Dr. Mungai is a Foreign Affairs Officer in the office of Specialized and Technical Agencies within the Bureau of International Organization Affairs at the U.S. Department of State where he ensures overall coordination of U.S. policy on science and education at the United Nations Educational, Scientific and Cultural Organization (UNESCO), related UN bodies, and other multilateral organizations. Mungai has served as a member of U.S. delegations to UNESCO meetings, and from January 2017 to March 2019, he served as the acting executive director for the U.S. National Commission for UNESCO, a federal advisory committee. Before coming to Washington D.C., Mungai worked as an academic scientist studying cellular adaptation to low oxygen. He has experience teaching evidence-based learning and scientific principles to middle school students, and as a member of the American Society for Cell Biology, he has developed programming to improve early scientist training and career development.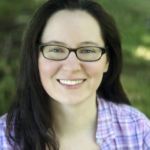 Courtney Stepien, PhD ('16, Evolutionary Biology)
Senior Analyst, Business and Portfolio Forecasting at Enova International
…
Dr. Stepien is part of the analytics team at the Chicago financial tech company, Enova, where she uses survival modeling to predict default rates in consumer lending. After graduating from the University of Chicago in 2016 with a PhD in evolutionary biology,Stepien worked in healthcare market research and consulting. In 2018, she completed a three-month intensive data science boot camp to expand on techniques that she learned in graduate school and moved into a more data science focused position. Stepien enjoys mentoring students on the topics of healthcare consulting, data science,and pivoting into industry.
…
Ashley Sample, PhD ('17, Cancer Biology)
Market Research Analyst at Purohit Navigation
…
Ashley Sample was a PhD candidate in the lab of Dr. Yu-Ying He studying the effects of UVA radiation on skin to ultimately identify targets for skin cancer prevention. While a graduate student, Ashley performed two internships. She was a Program Manager intern with myCHOICE followed by a Healthcare Analyst intern with Aspire Capital Partners. Ashley currently works with Purohit Navigation as a Market Research Analyst.
…Check back for additional updates on panelists.